Enslaved - MARCH MOVIE SPECIAL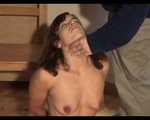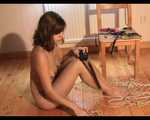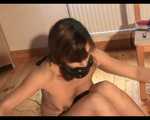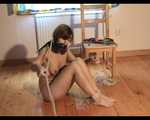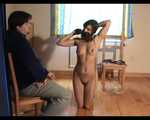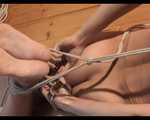 Juliette is waiting on her knees for her new master. He has blackmailed her to be his very own slavegirl. As he comes in, he touches her neck and Juliette knows that this will be no easy session for her. Juliettes master asks her if she ever tied up herself in a hogtie. She replies that she has done and so she must show it her master. She takes a penisgag, gags herself and then starts to tie her feet. Juliette ties herself in a hogtie. She uses handcuffs for her wrists and a rope for her ankles. She connects the handcuffs to the rope at her ankles and has also another connection between her gag and her feet. So she must lift her head. But is this what her master calls a strict hogtie? The master is not satisfied with Juliette tie up. He shortens the rope from her gag to her ankles a lot. So Juliette has to lift her head as much as she can and body gets arched. This is a real strict hogtie.
!!! MARCH MOVIE SPECIAL !!! BONDAGE HOGTIE MOVIE !!! NOW ONLY 9.99$ !!!